Op 5 december 2022 sloot de locatie Zoetermeer tijdelijk haar deuren. Zo konden we de beschikbare collega's inzetten bij omliggende bloedbanken en zorgden we voor een stabiele bezetting in de regio. Sanquin heeft de afgelopen periode nader bekeken hoe donors en bloedbanken in de regio zijn verdeeld. Omdat omliggende locaties ruimte bieden voor meer donors en veel van deze locaties ruimere openingstijden hebben is besloten dat bloedbank Zoetermeer gesloten blijft.
Donors naar Delft of eigen voorkeurslocatie
Alle bloed- en plasmadonors van locatie Zoetermeer krijgen persoonlijk bericht over de sluiting en het verzoek om vanaf nu te doneren bij een bloedbank in de omgeving. In een straal van 20 kilometer rond Zoetermeer hebben donors de keus uit zeven andere bloedbanken, waarvan 5 plasmalocaties.
Donors kunnen zelf een nieuwe locatie doorgeven, of bellen met 088-730 8686 (lokaal tarief) om te overleggen over de beste invulling voor hun situatie.
Bloedbank Delft
Donors die op 19 juni 2023 nog geen voorkeur hebben doorgegeven schrijven we over naar bloedbank Delft. De vertrouwde gezichten uit Zoetermeer werken hier en heten je via een introductievideo alvast welkom.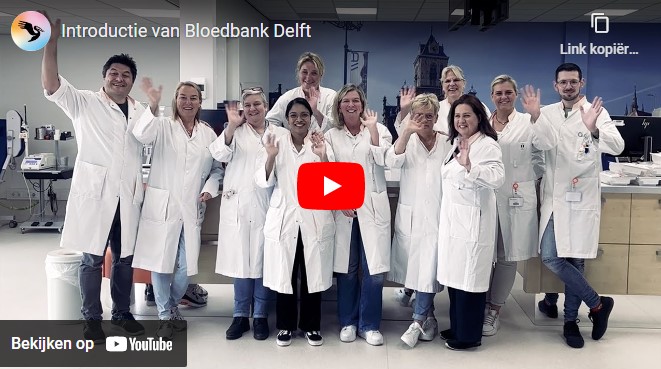 Vanaf 15 juni zijn de openingstijden van bloedbank Delft als volgt:
Maandag t/m donderdag van 12:30 uur tot 20:00 uur.
Vrijdagochtend van 08:00 uur tot 11:00 uur.
Reiskostenvergoeding is mogelijk
Als de reiskosten om bloed of plasma te geven door deze verandering een financiële drempel vormen, kun je als donor de reiskosten declareren. Vraag ernaar bij je bloedbank.