Expositie Bobbi Essers ´Beat around the bush´
Van 29 november tot 10 februari 2023 exposeert Bobbi Essers (afgestudeerd HKU 2022) met schilderijen in Galerie Joghem. De expositie wordt op donderdag 1 december om 16.30 uur geopend door kunstenaar Dieuwke Spaans.
Geïnspireerd door jongeren- en queercultuur, waarin lange nachten een must zijn en slapen onbelangrijk is, verbeeldt Bobbi Essers haar dierbare vriendschappen in realistische en meestal grote schilderijen. Ze is gebiologeerd door de kracht van vriendenrelaties en avonturen die worden uitgebeeld in coming of age-verhalen: 's nachts skateboarden, tatoeages plakken en prikken, rondhangen tot de zon opkomt. Essers portretteert haar dierbare vrienden in de veilige, comfortabele en spontane omgeving die ze samen delen.
Door te werken met overlappende afbeeldingen, laat Essers zien dat gender en seksualiteit geen specifieke verschijningsvorm hebben. Ze laat twee beelden met elkaar verweven en vormt zo een nieuw verhaal waarin ze de perceptie van genderrollen uitdaagt. Essers werkt met nauwgezette aandacht voor texturen, met name die van huid en textiel. Onder andere kleine moedervlekken, schaduwen van aderen en de spieren en opvallende kledingstukken worden met grote precisie geschilderd.
Essers is trots op de sterke en intieme verbindingen die zij en haar vrienden hebben; de afgebeelde scenes zijn niet geposeerd maar oprecht en puur. Ze wil ons met haar werk haar geweldige vrienden laten zien en het leven dat zij leiden, als in een perfecte dagdroom.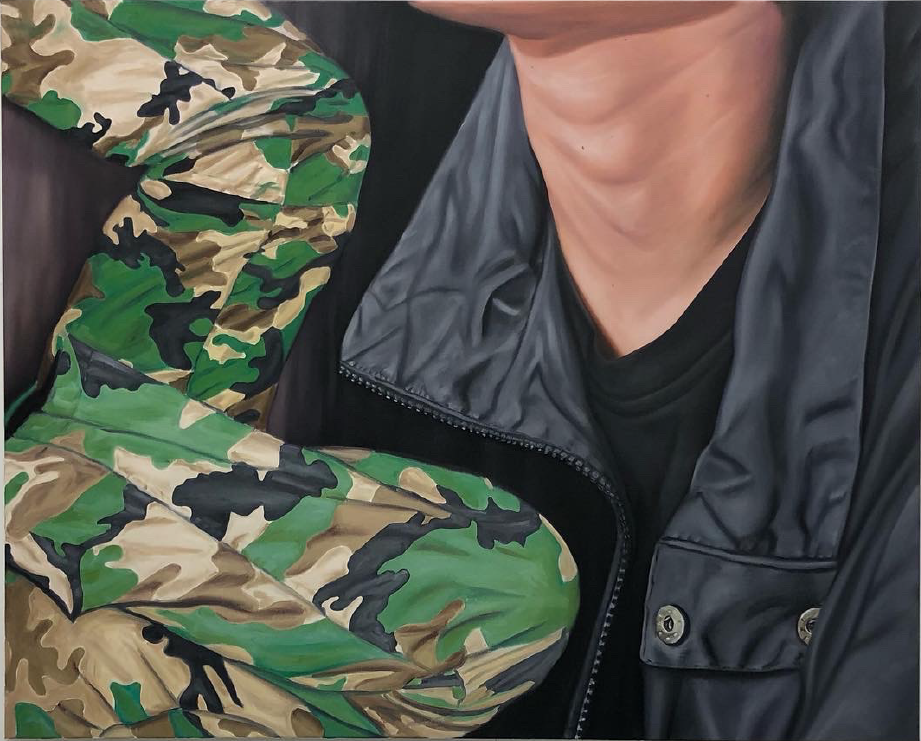 Beat around the bush, 2022, Olieverf op canvas, 145 x 180 cm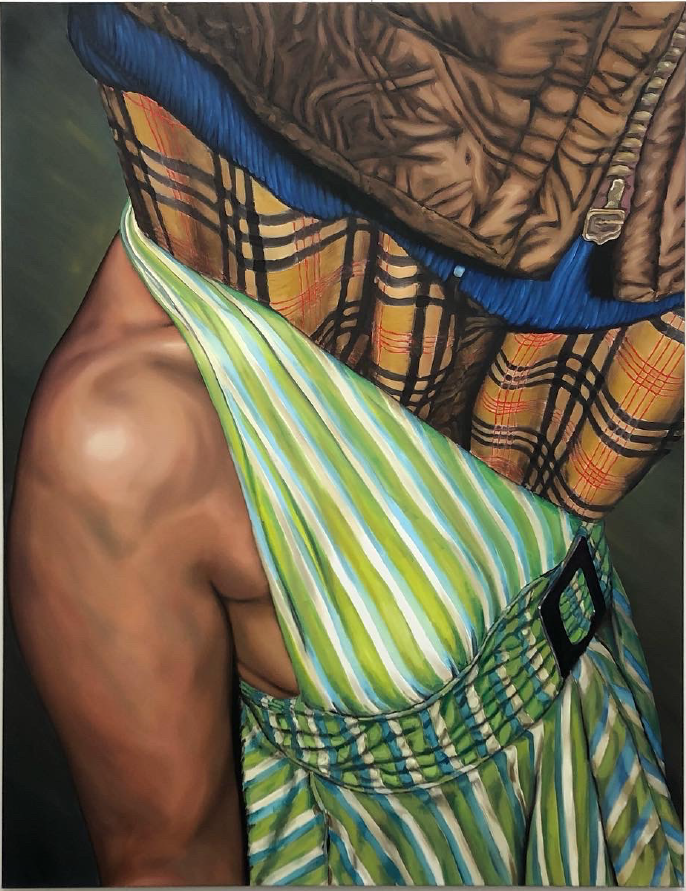 Leave a light on in the hall, 2022, Olieverf op canvas, 200 x 155 cm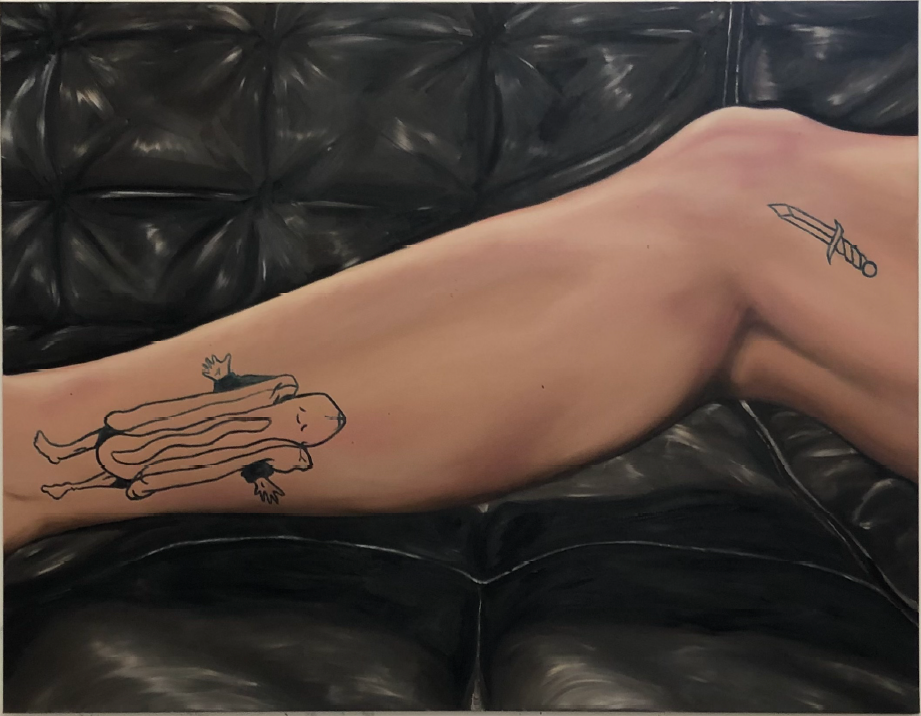 Calf, 2022, Olieverf op canvas, 200 x 155 cm